WHO WE ARE...???
We Turn Your Idea's Into Design
TECHNIGA is a group of full-service interactive company which outstandingly serves in the field of Photography, Digital Marketing as well as Software Development Services since 2017.
TECHNIGA - Wedding Photography & Multimedia Services
THE SOCIAL MONK - Creative Digital Marketing Agency
THE TECH MONK - Innovative Software Development Company
OUR COMPANY
&
Their Services
TECHNIGA
"We Create Brands, Not Just Images"
We have an expertise in destination-based creative wedding photography, creative product photography, artistic baby photography, ingenious fashion/model photography and many other types of commercial photography & videography services too. "Every picture is focused by eyes, captured by mind and stored in heart" is the thought of TECHNIGA. We have invested noteworthy energy & have done some exceptional work in the business of photography and cinematography services. We are also free to deliver our esteem services all over India.
THE SOCIAL MONK
"Mediocre marketers think in terms of campaigns. Great marketers think in terms of growth frameworks." – Neil Patel
We are a squad of digital content creators, mind-blogging graphic designers, and digital media strategists who serve brands beyond their imaginations. We at THE SOCIAL MONK intend to assist your business grow significantly and organically with the latest technologies & brains at work. "Shoes We Have Feet In" the upgrowing business of digital marketing by providing services of Brand Consultancy, Social Media Management, Content Marketing & Video Marketing.
THE TECH MONK
"You Don't Have to be 'A Creative' to be Creative."
Engineering facts. Tech proficiency. A philosophy of modernization. Merging all those collectively we are here to help consumers to unlock value and thrive in the age of intelligence. We are an enthusiast and software development company that provides cutting edge engineering solutions with the vision of serving the best customer satisfaction services in the field of software development.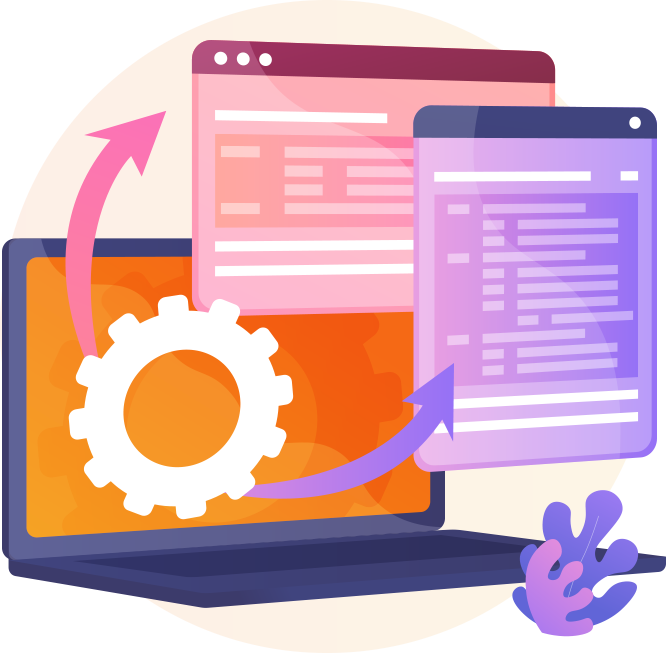 OUR STORY
The Story Of TECHNIGA
Initiated TECHNIGA
Initiated TECHNIGA with pioneering ideas to serve the clients with our artistic business solution and services.
Lavish Destination Weddings
Started the wedding photography journey in lavish and grand destination weddings.
Smart India Hackathon
Recognized for excellent work done in Android app development at "Smart India Hackathon – 2017" to help government project with their problem and issues they are facing.
IoT with Android App
"Automating Car with Android" was acknowledged as the best innovative thinking project of the future which was based on IoT technology integrated with the Android App.
Serving "Gajera Trust"
Served "Gajera Trust" with gratitude for their events organised at various places.
TEDx Collaboration
Collaborated and behove the official TEDx media partner.
TIMES NOW Certified
Certified from TIMES NOW for brilliant Photography services of their event "fbb Campus Princess 2018".
Featured by Gujrati Movie Production
Featured by Akshar Communication for making extraordinary Pre-Wedding on their song Dhun Laagi of the movie "Love Ni Bhavai".
LEO & LIONS Club International
Collaborated with the world's largest known NGO, Leo & Lions Club to handle all of the photography & cinematography needs of their events held all over India.
Creative Product Photography
Initiated creative product photography & cinematography service to create a lifestyle product & brand value for our client.
Worked for MACLEODS
Teamed up with the world's one of the largest pharmacy company "Macleods" for their IT services & photography service needs.
VLCC Miss India
One of the most India's favourite shows VLCC Femina Miss India 2020, it was our honour to work with the leading and prestigious media company Times Now Network.
Miss India SMM
Initiated the handling of Social Media Marketing of Miss India Official Instagram Page.
Training Engineering Students
Signed an MOU with the "Gajera Trust" to train their university students for developing industry-level software development and learning photography skills.
MORE WITH US
You Want to Showcase Your Business in Top..?? Join With Us
Ashish Jaiswal
C.F.O of TECHNIGA
Founder of TECHNIGA
Sunny Bongiri
C.T.O of TECHNIGA
Founder of The Tech Monk